Date will be announced later
Warm welcome to join us at Iyengar yogacenter for a weekend full of inspiration together with Stéphane Lalo from Marseille, France. Stéphane has studied directly under BKS Iyengar and Geeta Iyengar for many years and travels to Pune regularly.
Due to the pandamic we will keep the numbers down to a max of 14 students
Schedule: Friday 19-20.30 Saturday 10-13, 15-17.30, Sunday 10-13
Price: 1950 sek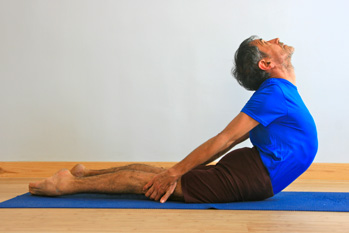 Registration: email Ingrid at: : ingrid@yoganugoteborg.se, upon confirmation please deposit a registration fee of 500 sek to reserve your space. The remaining amount should be paid no later than 1st of May.
Experience: Please be familiar with Sarvangasana (shoulderstand)