15-17 maj 2020 – framflyttad, datum meddelas senare
Warm welcome to join us at Iyengar yogacenter for a weekend full of inspiration together with Stéphane Lalo from Marseille, France. Stéphane has studied directly under BKS Iyengar and Geeta Iyengar for many years and travels to Pune regularly.
Schedule: Friday 18-20, Saturday 10-13, 15-17, Sunday 10-13
Price: 1950 sek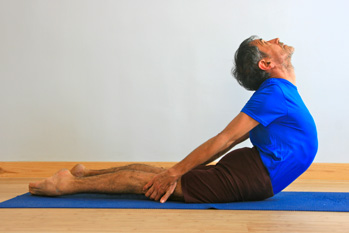 Registration: email Ingrid at: : ingrid@yoganugoteborg.se, upon confirmation please deposit a registration fee of 500 sek to reserve your space. The remaining amount should be paid no later than 1st of May.
Experience: Please be familiar with Sarvangasana (shoulderstand)